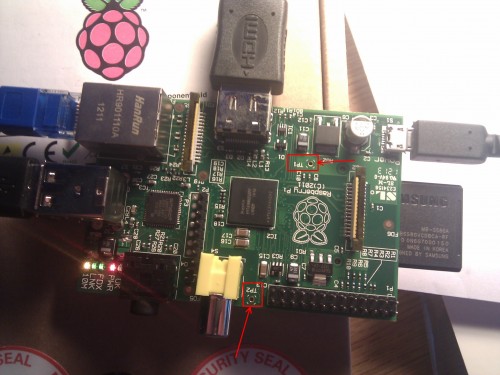 Got a chance to try out Raspberry Pi. It is very impressive of how much power has been crammed into such a small device. While I was doing a simple "apt-get install" command to download and install packages, I started getting messages similar to these with a bunch of kernel debug info:
"Unable to handle kernel paging request at virtual address …"
"Kernel panic – not syncing: Fatal exception in interrupt"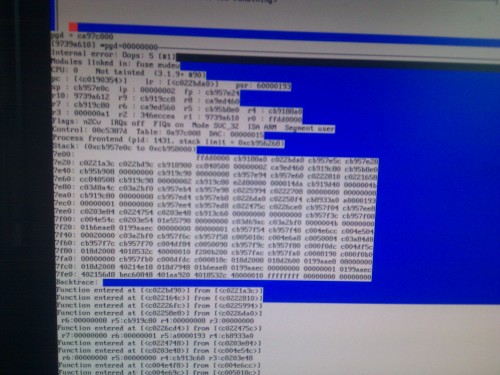 If you start getting these kind of error messages, the first thing worth doing is to check the voltage on test points TP1 and TP2. I've marked them in the title image of this post. The voltage between them has to be as close to 5V as possible. Mine was showing 4.6V and that appeared to be the main cause for the errors.  Just as soon as I switched to another power supply that showed 4.85V between the test points, everything started working as expected.