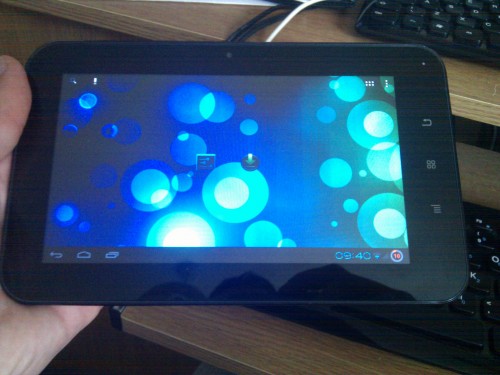 So I got myself this neat little tablet and as you would expect from a budget device, the stock ROM is a complete rubbish. Custom ICS ROM fixes the following issues:
Gets rid of all the Chinese apps, folders and media files
Allows installation of any app from the Google Play store
Sorts out touch screen edges, because it was acting weird with stock ROM when I was putting fingers close to any edge
The installation is a lot easier compared to the Xoom ICS upgrade that I wrote about a while back. Essentially you need 4 things:
Custom ROM
LiveSuitPack v1.09 (it has English language support)
Windows computer (I did this on a Windows 7 x64)
LY-F1 tablet that has 1GB RAM
It should take you about 15-30 minutes so take a cup of your favourite beverage (coffee, tea or bear?) and lets begin.
Prerequisites
This guide is for LY-F1 tablet with 1GB of RAM. In Settings -> About tablet it should display model number "MID" and look exactly like the one pictured above.
Update 06/09/2012: As Saf mentioned in the comments this custom ROM is incompatible with LY-F1HD version of the tablet.
Download and extract LiveSuitPack_version_1.09 on your computer.
Download the custom ROM from here ICS-Seby_0.6.1_19.05.2012-1GB.7z (please notify me if the link no longer works) and extract it on your computer. The original thread where this ROM can be found is on XDA Developers forum, download link is at the bottom of the first post. This is for a 1GB version tablet, do NOT install this on a 512 MB one.
Backup your data. The installation will wipe out everything on your tablet.
Make sure the device is fully charged.
Installation of Custom ROM
Disclaimer before you begin: I take no responsibility if you brick your device.
1. Start LiveSuitPack_version_1.09_20111101.exe and select English
2. Start LiveSuit.exe, confirm installation for drivers when asked.
3. You should see a welcome window. Just click "No".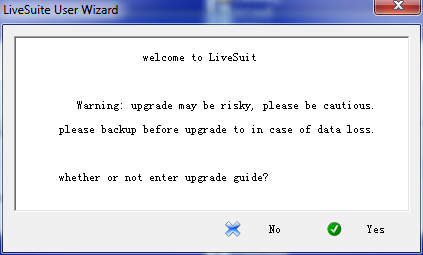 4. Click Select Img button on the left to select the downloaded and extracted image file ICS-Seby_0.6.1_19.05.2012-1GB.img.

5. Turn off power for the tablet and disconnect USB cable.
6. Press the following key combination to start the upgrade:
6.1 Press and hold down the "Vol +"
6.2 Connect USB cable to the computer
6.3 Just as soon as you connect the cable, start rapidly pressing power button for about 10 times
6.4 Keep holiding the "Vol +" button until the LiveSuit window pops up
6.5 Once LiveSuit window pops up, you can release the "Vol +" button
If LiveSuit window does not pop up, repeat steps 5 and 6.
7. You should see a dialog box to choose mandatory format. Select Yes.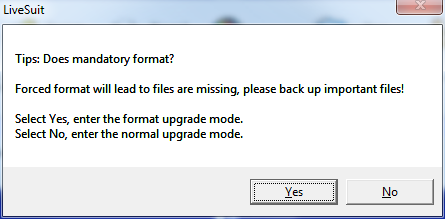 8. Confirm that you want to force format by clicking Yes again.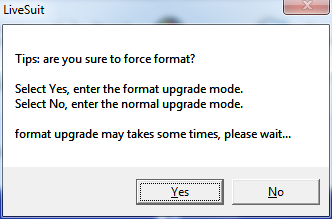 9. The upgrade begins and should take about 3-5 minutes.

10. Wait until the dialog box appears showing that upgrade is complete.
11. If tablet does not start, use the power button to turn it on.
Congratulations! You can now enjoy the custom ROM on your LY-F1.
Tips
Go to Settings -> Display -> Full Screen Mode and choose "Smart screen mode"
I chose Nova Launcher as default launcher for home screen
Post a comment if you find any issues.