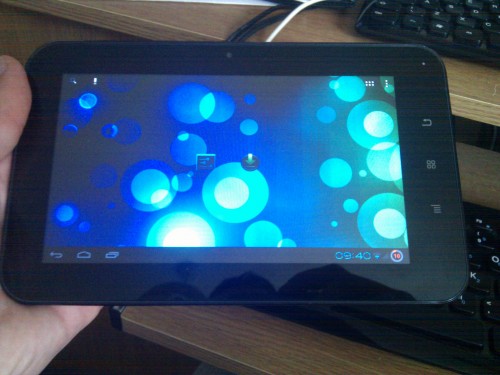 So I got myself this neat little tablet and as you would expect from a budget device, the stock ROM is a complete rubbish. Custom ICS ROM fixes the following issues:
Gets rid of all the Chinese apps, folders and media files
Allows installation of any app from the Google Play store
Sorts out touch screen edges, because it was acting weird with stock ROM when I was putting fingers close to any edge
The installation is a lot easier compared to the Xoom ICS upgrade that I wrote about a while back. Essentially you need 4 things:
Custom ROM
LiveSuitPack v1.09 (it has English language support)
Windows computer (I did this on a Windows 7 x64)
LY-F1 tablet that has 1GB RAM
It should take you about 15-30 minutes so take a cup of your favourite beverage (coffee, tea or bear?) and lets begin.
Continue reading "Installing custom ROM on a LY-F1/Alldro Speed 7″ tablet"