The Arduino MEGA I got had and issue with automatic reset during sketch upload. The error message in the Arduino IDE looked something like this:

<pre>avrdude: stk500_getsync(): not in sync: resp=0x00
avrdude: stk500_disable(): protocol error, expect=0x14, resp=0x51

I had to hit Reset button just before uploading a sketch. This issue was due to some sort of defect in the Reset capacitor. The fix is very simple: just solder a 100nF capacitor on top of the defect one.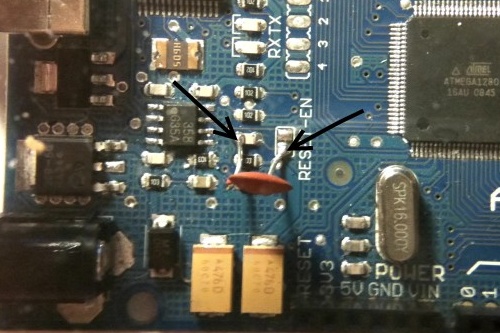 (via)